Due to the nature of the current COVID-19 pandemic in the UK, we have taken the following steps to ensure both our clients and staff are safe during these times.
Mask will be worn at all times by all clients and staff on-premises.
Ample hand sanitizer will be available for both staff and clients.
All staff have been trained on increased cleaning schedules and sanitizing of all surfaces and rooms before and after a massage. Also regular cleaning of common touch areas.
Social distancing policies are in place, limiting the number of people in one room at any one time.
Deep cleaning after the closure of the premise every day .
Massage Rooms & Bathrooms will be cleaned and disinfected after each use.
Temperatures of all staff and clients will be taken upon arrival. A temperature of below 37.8 degrees will be considered acceptable.
All towels will be sealed after use in bags, and then washed in a hot temperature wash.
A client form MUST be filled in and signed upon arrival, this instructs them on their obligation to keep staff and others safe while in the premises .
Staff have filled out a form detailing their obligations to keep the workplace clean and safe
All customers MUST provide an email and phone number so in case of emergency contact tracing can be immediately be implemented.
Showers on-site are provided and recommended for the client before a massage.
Waiting areas are clearly marked for social distancing and additional areas are outside to prevent crowding. Only one person will be allowed in reception at once.
All couples massages must be done with couples that are living together.
Staff will now be required to have staggered breaks in order to allow for social distancing
All staff are required to isolate themselves for 14 days if they develop symptoms or if they are in direct contact with someone who has symptoms. They will be able to return to work early if they received a negative test for COVID-19.
Floor marking and posters will indicate the required social distancing and also remind clients of the new policy for COVID-19.
All changes have been made in-line with the UK Government's COVID-19 guidance.
We will not be taking 30 minute massage bookings until further notice.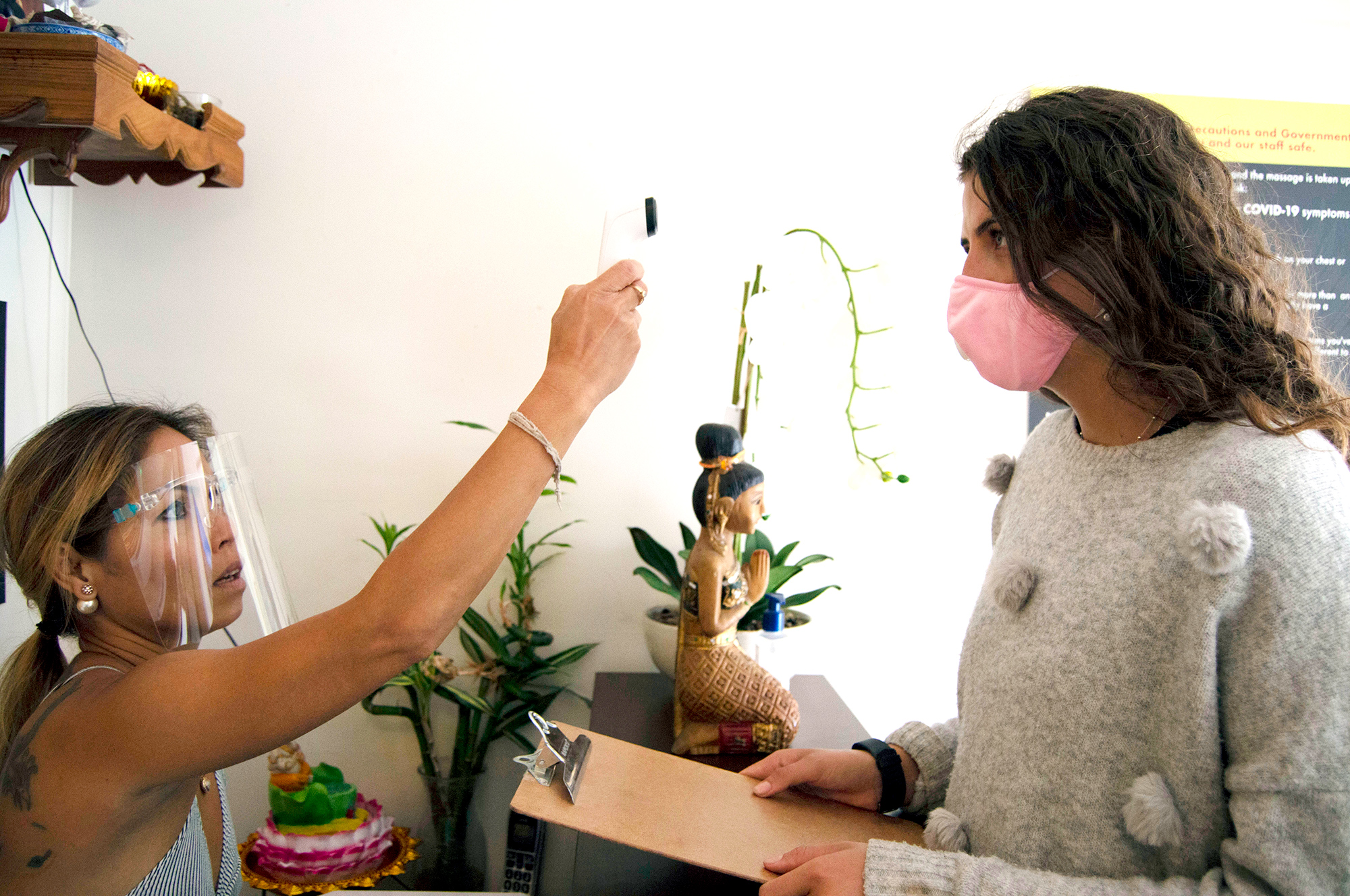 ---